Marketing and Distribution
These pages provide information on how to work as a trade partner with PAHSMA, our hospitality and experience packages and the various marketing and promotional collateral available in relation to all three of our heritage sites.
It will help facilitate packaging, booking and distribution of up-to-date information and promotional collateral.
You can also subscribe to our dedicated Trade Newsletter. To subscribe, email us to be added.
Award-winning attraction
Australia's best major tourist attraction at the 2019 and 2018 Australian Tourism Awards
Australia's best cultural tourism at the 2018 Australian Tourism Awards, and silver award in 2017
Tasmania's best major tourist attraction at the 2019, 2018 & 2017 at the Tasmanian Tourism Awards
Tasmania's best at cultural tourism at the 2019, 2018 & 2017 Tasmanian Tourism Awards
Australia's best major tourist attraction at the 2014 Australian Tourism Awards, and Silver award in 2015
Australia's best heritage and cultural tourism attraction at the 2014 Australian Tourism Awards, and Silver award in 2015
A Trusted Partner
As a Tasmanian Government Business Enterprise, the Port Arthur Historic Site Management Authority (PAHSMA) works with many tourism industry partners – including accommodation providers, tour operators, travel agents, inbound tour operators, cruise companies, wholesalers and visitor information centres – to promote and market our Sites, region and Tasmania as a whole in local, national and international markets.
PAHSMA maintains a range of industry accreditations, memberships and partnerships including: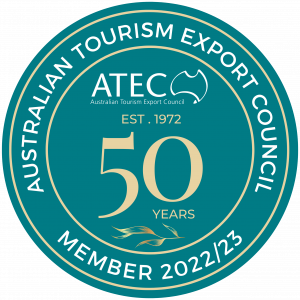 World Heritage
The Port Arthur, Coal Mines and Cascade Female Factory Historic Sites are three of eleven sites that together form the Australian Convict Sites World Heritage Property.


About the Site
The Port Arthur Historic Site is a must-see for any visitor to Tasmania.
It is located in the south-east of the island state, approximately 96 kilometres or a 90 minute drive from the capital city, Hobart.
For those with limited time, it is possible to see the Site in a day tour from Hobart. Various companies offer coach and cruising tour options (see below). However, to fully experience Port Arthur, the nearby Coal Mines Historic Site and the spectacular scenery and fascinating cultural heritage of the surrounding region, spending a few days in the area is recommended.
For full details on the Port Arthur Experience, please see our Visit section.
Cascades Female Factory
The Cascades Female Factory Historic Site lies in the country of the Mouheneener people, nestled at the base of Mount Wellington, in South Hobart, Tasmania.  Recognised as one of the most significant sites associated with female convicts in Australia, it is listed as one of the 11 sites that together form the Australian Convict Sites World Heritage Property, inscribed on the World Heritage list in 2010.  Cascade Female Factory tells the story of the displacement, mistreatment and forced migration of convict women and girls, and their contribution to colonisation throughout the history of colonial Australia to the present day.
Visit the Cascades Female Factory for more information.
Cultural Attractions of Australia
Tourism Australia's Signature Experiences
find out more
Port Arthur Historic Site is a founding member of the Cultural Attractions of Australia.
Cultural Attractions of Australia is a collective of iconic Australian cultural tourism attractions and museums that have joined forces to present their best experiences to the world.
Providing a single point of contact for travellers, trade partners and media to access premium, behind-the-scenes cultural experiences in iconic locations; the strength of this collective lies in the diversity and iconic nature of the sites and collections represented, as well as the direct connection they hold with the people and cultures of Australia.
Cultural Attractions of Australia and its iconic Australian arts, cultural heritage and sporting organisations offer a distinctive lens on what it means to be Australian.
Packages and itineraries
Visitors can spend a couple of hours or a couple of days exploring the fascinating Port Arthur Historic Site.
Please download details of our suggested itineraries, event information along with our Travel Trade summary sheets:
These packages are commissionable – please contact our Visitor Services team to discuss sales arrangements.
Summary Sheets, Rates and Certificate of Currency
Travel Trade Summaries are available for download in English and Simplified Chinese.
Catering
Please contact us to discuss your catering needs from small group tours, large groups, special needs, functions and events.
Group Catering Menu valid till 30th June 2024.
Becoming a Trade Partner
If you would like to become a trade partner with our World Heritage-listed sites and start receiving commissions, please fill out the Application for New Distribution Proposal form. Alternatively, contact us for more information about our trade programs.
Cruise Ships
Situated on one of the most scenic harbours in Australia, Port Arthur Historic Site is becoming a popular destination for cruise ships in its own right. In recent years the Historic Site has welcomed many of the largest vessels cruising in Australian waters.
Refer to our What's on page to see when ships are visiting.