The Port Arthur Historic Site Management Authority (PAHSMA) was created in 1987 to preserve and maintain the Port Arthur Historic Site – a major Australian tourism destination and one of the country's most important heritage sites.
In 2011, PAHSMA also became responsible for the Coal Mines Historic Site and Cascades Female Factory Historic Site. All three sites (known collectively as the Port Arthur Historic Sites) are included on the UNESCO World Heritage List as part of the eleven sites comprising the Australian Convict Sites World Heritage Property, which was inscribed in 2010.
Legislation
PAHSMA is a Government Business Enterprise and operates under the provisions of several principle acts of the Tasmanian State Parliament:
Port Arthur Historic Site Management Authority Act 1987
Government Business Enterprises Act 1995
Historic Cultural Heritage Act 1995
National Parks and Reserve Management Act 2002
State Service Act 2000
PAHSMA is committed to the aims and objectives of the Public Interest Disclosures Act 2002 (the Act). It does not tolerate improper conduct by its employees, officers or members, or the taking of detrimental action against those who come forward to disclose such conduct.
Vision
The Port Arthur Historic Site Management Authority is globally recognised for excellence in telling the Australian convict story through outstanding conservation and tourism experiences.
Statement of Purpose
To conserve and enhance the heritage values of our World Heritage convict sites and to share the stories of these places and the people connected to them.
Values
Our Values give us our sense of identity as an organisation, describing the core qualities that underpin how we work together to support the goals and future success of PAHSMA;
Unity – We work as one to achieve PAHSMA's Purpose and vision
Accountability – We hold ourselves, and each other, accountable for our actions and behaviours
People Matter – We acknowledge and show respect to our people – past, present and future
Passion and Pride – We are committed to being world class
The Port Arthur Historic Site Management Authority is an Accredited Australian Tourism Business that has been recognised with many awards for work and achievement across its operations including being awarded Silver at the Qantas Australian Tourism Awards.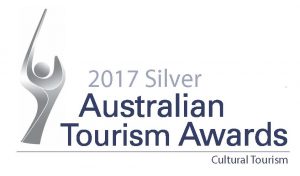 The Port Arthur Historic Site Management Authority is proud to have received Rainbow Tasmania Tourism Accreditation.   Port Arthur Historic site has repeatedly been named Tasmania's best major tourism attraction and best cultural tourism experience, along with numerous other accolades.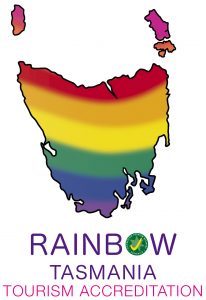 Port Arthur Historic Site offers an exciting, diverse range of work and career opportunities – from tourism positions including visitor services, guiding, hospitality, and administration to heritage management roles such as research, archaeology and conservation of buildings and landscapes. Our team includes everything from seasonal, part-time and casual staff to full-time positions.
Available positions are advertised through the Tasmanian Government Careers website, and in the Mercury and Tasman Gazette newspapers. Check our careers page, or contact us to find out more.