The Port Arthur Historic Site Management Authority (PAHSMA) was created in 1987 to preserve and maintain the Port Arthur Historic Site – a major Australian tourism destination and one of the country's most important heritage sites.
In 2011, PAHSMA also became responsible for the Coal Mines Historic Site and Cascades Female Factory Historic Site. All three sites (known collectively as the Port Arthur Historic Sites) are included on the UNESCO World Heritage List as part of the eleven sites comprising the Australian Convict Sites World Heritage Property, which was inscribed in 2010.
Legislation
PAHSMA is a Government Business Enterprise and operates under the provisions of several principle acts of the Tasmanian State Parliament:
PAHSMA is committed to the aims and objectives of the Public Interest Disclosures Act 2002 (the Act). It does not tolerate improper conduct by its employees, officers or members, or the taking of detrimental action against those who come forward to disclose such conduct.
Vision
To connect people with a complex history to inspire, engage and shape the future.
Mission
To be the leader in conserving, creating and sharing our extraordinary Australian convict places, experiences and stories.
To enrich the lives of our communities by providing cultural, social, environmental and economic benefit.
Our Values
Our Values give us our sense of identity as an organisation, describing the core qualities that underpin how we work together to support the goals and future success of PAHSMA;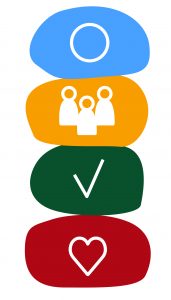 Unity – We work as one to achieve PAHSMA's Purpose and vision
People Matter – We acknowledge and show respect to our people – past, present and future
Accountability – We hold ourselves, and each other, accountable for our actions and behaviours
Passion and Pride – We are committed to being world class
Our Board
Members of the Port Arthur Historic Site Management Authority's Board are appointed by the Tasmanian Government.   Members bring a wide variety of skills and knowledge from across a range of disciplines and arenas of business, heritage management and public life to the organisation. Our Board Charter outlines the powers, functions and operational details relating to the Board and is reviewed on a regular basis.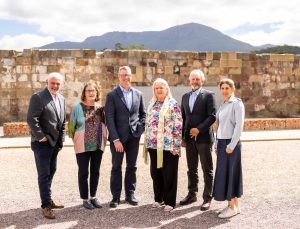 Grant O'Brien MAICD, Chair

Tasmanian born; Grant O'Brien was appointed as Chair to the PAHSMA Board in December 2019. Grant enjoyed a 29-year career with Woolworths Limited, including appointment as Chief Executive in 2011, before retiring in 2016. His career with Woolworths provided extensive skills in Finance, Commercial and Business Operations, Marketing and Retail. He is a former Chairman of both Australian Leisure & Hospitality and Hydrox Holdings and a former Director of Pankind. Grant is the present Chair of the Australian Sports Foundation, a Director of the Stars Foundation, a Director of the Lauderdale Trust and a member of the Tasmanian Government's AFL task force. In 2021, Grant was appointed as the Chair of Tourism Tasmania. The Board recognises Grant as an independent Director.
Kristal Buckley AM

BA (Hons), DipSocSci, MPubPol, GradCertHigherEd
Kristal Buckley AM is an experienced cultural heritage practitioner with more than 40 years' professional experience in academia, teaching, consulting and government roles. Her research focuses on the practical implementation of international heritage regimes, and her work includes Indigenous and non-Indigenous cultural heritage assessments, teaching and management projects, with an emphasis on community involvement, cultural landscapes and the cultural values of nature.
Kristal is a former international Vice President of the International Council on Monuments and Sites (ICOMOS) and a past president of Australia ICOMOS. She has represented ICOMOS at the annual session of the World Heritage Committee since 2007 and was appointed a member of the Order of Australia in 2013 for services to cultural heritage and education. 
Roseanne Heyward

Roseanne Heyward has longstanding and strong ties with the local Tasman community, having grown up in Koonya, attended school at the Tasman District School then as a boarder at The Friends' School in Hobart.   After travelling overseas and returning to Hobart to work and raise a family she returned to Koonya to live in 1995.   Ms Heyward is actively involved as a volunteer with a number of community organisations.
Roseanne has served the Tasman community in the role of Councillor on the Tasman Council while also demonstrating leadership, stakeholder engagement, communication skills and sound judgement in her roles as both Deputy Mayor (2007-2014) and Mayor (2014-2018). Prior to the Tasman Council roles, Ms Heyward was employed as a Practice Manager of a specialist medical clinic for 15 years.
Roseanne is a member of the PAHSMA Audit, Risk and Governance Committee.
Ric De Santi

Ric De Santi has extensive public sector experience in management, financial and performance audit and reporting. He is Deputy Chair of the Catholic Education Commission and an Audit Panel Member for Glenorchy City and Sorell Councils and Chair of Launceston City Council's Audit Panel. Mr De Santi serves as a Divisional Councillor on the Tasmanian Division of CPA Australia, is Chair of the Public Sector Committee and is a member of CPA Australia's External Reporting Centre of Excellence. He is also a member of the Local Government Board undertaking the Future of Local Government Review and a casual academic with the University of Tasmania.  Mr De Santi served as the Deputy Auditor-General for the Tasmanian Audit Office for 15 years and, prior to finishing in 2021, he was also a member of the Australasian Council of Auditors-General (ACAG) Financial Reporting and Accounting Committee and Chair of the ACAG Heads of Financial Audit Group.  He was also a Director of CPA Australia from 2017 until 2021 and served as the Deputy President and Chair of the Audit, Risk and Compliance Committee in 2021.
Mr De Santi holds a Bachelor of Business in Accounting, is a CPA Fellow, a graduate member of the Australian Institute of Company Directors and a Registered Company Auditor.
Ric is the Chair of the PAHSMA Audit, Risk & Governance Committee.
Melinda Percival

Melinda Percival is an experienced leader having worked in multiple sectors including aviation, tourism, energy and telecommunications. She has held a number of executive positions including the General Manager Product and Marketing at Aurora Energy, Manager National Markets at Tourism Tasmania and General Manager Corporate Affairs and Aviation for Hobart Airport focusing on areas of business development, strategy, customer experience, marketing and corporate affairs.
Melinda has held board positions for the Australian Airports Association, Tourism Industry Council Tasmania, and Antarctic Tasmania. Melinda is a member of the PAHSMA Audit, Risk & Governance Committee.
Richard Mulvaney

Richard Mulvaney has over 35 years' experience in the cultural sector and is a strong advocate for museums and heritage sites.
He is a past Director of the Queen Victoria Museum and Art Gallery, past CEO of NSW Rail Transport Museum and a Director of Bradman Museum and Foundation. Mr Mulvaney was also the former president of Museums Australia, Tasmania and has held Board roles on the Tasmanian Arts Advisory Board, Theatre North, Churchill Memorial Trust, Southern Highlands Arts and Museums Arts and Advisory Board.
Richard is a member of the PAHSMA Audit, Risk & Governance Committee.
Community Advisory Committee
PAHSMA Community Advisory Committee
The purpose of the Port Arthur Historic Site Management Authority Community Advisory Committee is to continue the involvement and support of the local community in the management and conservation of the Port Arthur Historic Site as well as:
To promote the exchange of information about, and raise awareness of, issues involving the local community and PAHSMA that involve the management and conservation of the Port Arthur Historic Site and the Coal Mines Historic Site.
To facilitate communication between the Authority and the local community, and to provide a forum to exchange information relevant to PAHSMA issues and local community views and concerns.
To give the local community an avenue to formally discuss local issues and to work towards identifying and resolving local concerns.
To provide a mechanism, including helping to source funding, for the active participation of the local community in conservation and tourism actions and activities associated with the Historic Sites.
To provide an equitable forum in which to allow all committee members to express the views and opinions of their representative groups.
PAHSMA Community Advisory Committee members include:
Barry Jennings (Chair)
Imelda McShane
Tony McIntyre
Keith O'Hara
Anne Hoyle
Rod Ewins
Rod MacDonald
Roseanne Heyward (ex-officio)
Vicki Skeggs
Will Flamsteed
Conservation Advisory Committee
PAHSMA Conservation Advisory Committee
PAHSMA's Conservation Advisory Committee provides advice to the PAHSMA Board and staff on significant projects and issues that have the potential to impact Port Arthur, the Coal Mines, and the Cascades Female Factory. It also provides a mechanism for the active involvement of the broader Australian heritage community in significant conservation activities associated with the Sites.
Helen Lardner (Chair)

Helen is a registered architect with a Master of Architecture in conservation and 30 years' experience in cultural heritage. She was appointed to expert positions on the Australian Heritage Council, Victorian Heritage Council and as a sessional member of Planning Panels Victoria.
Helen has provided advice internationally and in Australia for more than ten years on World Heritage sites.  She is the director of HLCD Pty Ltd, a successful and innovative heritage consultancy in Victoria and a member of the Victorian Design Review Panel. Helen has held multiple positions on university academic boards and lectured in Australia and internationally.
Helen is a past president of Australia ICOMOS (International Council on Monuments and Sites) and Chair of the Organising Committee for the ICOMOS 21st General Assembly and Scientific Symposium.
Janet Carding

Janet has enjoyed a distinguished career in the galleries and museums sector, having served cultural organisations across three continents. Hailing from England, she commenced her career as a curator in Medical History at London's Science Museum.
In 2004, she migrated to Australia and joined the Australian Museum, Sydney as Assistant Director, Public Programs & Operations. Janet played a key role in the Museum's Revitalisation Project and, during her tenure, was granted Australian Citizenship.
In 2010, Janet became the first woman to be appointed the Director and CEO of the Royal Ontario Museum, one of Canada's leading cultural bodies where she broadened the Museum's audience and raised the profile of its vital, behind-the-scenes research.
In 2015, Janet returned to Australia to become Director of the Tasmanian Museum and Art Gallery, Hobart. She implemented a successful five-year strategic plan establishing the Museum as a cultural hub for Tasmanians and a key tourist destination. Janet helped strengthen the Museum's relationship with Tasmania's Aboriginal people.
Janet is now the Executive Director of the Sydney Harbour Federation Trust.
John Hawker

John Hawker is a horticulturist with over 40 years' experience working on botanic and historic gardens.  John has qualifications in Agricultural Science and Horticultural Science and in 1989 was awarded a Churchill Fellowship to study the conservation and management of gardens.
He worked for 23 years at Heritage Victoria assessing places for the Victorian Heritage Register and provided advice on their protection and conservation.  John has undertaken numerous garden surveys, and participated in heritage studies and masterplans.  Since 1982 he has also been involved in the National Trust's Register of Significant Trees and contributed to the Trust's publications on Cemeteries: Our Heritage and Conserving Cemeteries.  John is a co-author of Elms in Australia.
John is a former committee member of the Friends of the Royal Botanic Gardens Melbourne.  He is currently Patron for the Ballarat Botanical Gardens Foundation.
Ian Lilley

Ian Lilley has 45 years' experience in archaeology and heritage management across Australia and globally. He is a Fellow of the Society of Antiquaries of London and the Australian Academy of Humanities. Ian held concurrent professorships at the University of Queensland and Leiden University (Netherlands) and remains an Emeritus Professor at UQ and an advisor to Leiden's Faculty of Archaeology. He is a World Heritage scholar and practitioner and undertakes assessment and advisory missions regarding World Heritage sites in many countries including Australia. Ian has held executive roles in key national and international professional bodies including Secretary General of the ICOMOS International Committee on Archaeological Heritage Management and is a member of the Strategic Advocacy Reference Group of Australia ICOMOS.
Prof. Richard Mackay

Prof Richard Mackay, AM has worked in heritage management and cultural tourism for more than four decades, at major cultural places throughout Australia and Asia.
Richard is the Director of Possibilities at Mackay Strategic and an ICOMOS World Heritage advisor. A former Chair of the Australian World Heritage Advisory Committee, he was responsible for the heritage component of the Commonwealth State of the Environment reports between 2011 and 2016, and a review of the Tasmanian Historic Cultural Heritage Act, and the team leader for the Port Arthur Conservation Plan and Statutory Management Plan. He is a globally recognised expect on heritage impact assessment and contributed to the Port Arthur Visitor Centre and Cascades Female Factory History and Interpretation Centre projects.
Marty Passingham

Marty Passingham has over 25 years practical experience working in cultural heritage in a range of contexts. Initially trained as a carpenter and joiner, he quickly found a niche in built heritage conservation and maintenance. Marty has formal Project Management expertise and successfully delivered a range of complex projects, including the Cascade Female Factory History and Interpretation Centre. Marty has been instrumental to the success of many Mawsons Huts Foundation field campaigns in Antarctica, managing expedition logistics, leading field teams and undertaking heritage carpentry. Currently Marty works at the Australian Antarctic Division and is a board member of APT Longford Academy, supporting the training of built heritage trade skills.
Dr Michael Pearson

Dr Michael Pearson AO is an historical archaeologist with over 40 years' experience in the heritage field, with NSW National Parks and Wildlife Service, as Deputy Executive Director of the Australian Heritage Commission, and as Director of Heritage Management Consultants Pty Ltd.
He has worked extensively on World Heritage nominations and management advice and has been involved in Port Arthur in various guides over several decades. He has also worked extensively in Antarctica on the archaeology of sealing sites, and in 2023 co-authored the book Archaeology in Antarctica.
Michael is a past Chairman of Australia ICOMOS, and past Chairman of the ACT Heritage Council in Canberra, and is currently President of the ICOMOS International Polar Heritage Committee. He was awarded the Order of Australia (AO) in 2013 for his contribution to cultural heritage conservation.
Dr Dianne Snowden

Dr Dianne Snowden AM is an historian. Dianne was a founder member of the Female Convicts Research Centre and is currently President. She is also President of the Friends of the Orphan Schools, and the peak-body Australasian Association of Genealogists and Record Agents. She is a former Chair of the Tasmanian Heritage Council.
She is the author of several publications about convict women and their children.
Dianne was awarded a Member of the Order of Australia (AM) in 2017 for significant service to the community as an historian and genealogical researcher, to higher education, and to heritage groups. She was admitted to the Tasmanian Honour Roll of Women in 2017.
The Port Arthur Historic Site Management Authority is an Accredited Australian Tourism Business that has been recognised with many awards for work and achievement across its operations including being awarded Gold at the 2019 Australian Tourism Awards under the Major Tourist Attractions category and two Gold Awards at the 2018 Qantas Australian Tourism Awards for Major Tourist Attractions and Cultural Tourism.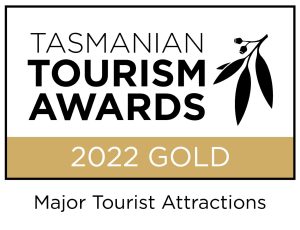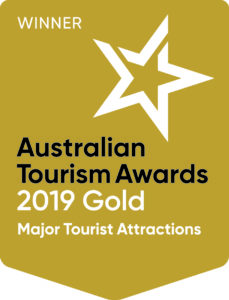 The Port Arthur Historic Site Management Authority is proud to have received Rainbow Tasmania Tourism Accreditation.   Port Arthur Historic site has repeatedly been named Tasmania's best major tourist attraction and best cultural tourism experience, along with numerous other accolades.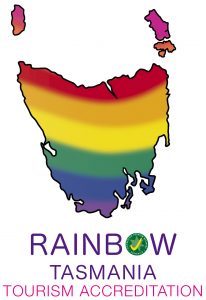 Port Arthur Historic Site offers an exciting, diverse range of work and career opportunities – from tourism positions including visitor services, guiding, hospitality, and administration to heritage management roles such as research, archaeology and conservation of buildings and landscapes. Our team includes everything from seasonal, part-time and casual staff to full-time positions.
Available positions are advertised through the Tasmanian Government Careers website, and in the Mercury and Tasman Gazette newspapers. Check our careers and volunteers page, or contact us to find out more.