Penitentiary
What was life like for convicts in the Penitentiary? And how was French explorer Captain LaPlace surprised by how the convicts lived?
By day, the prisoners lived under constant surveillance and control. But when the lights went out, their world was their own. Homosexual activity was the authorities' greatest fear.
Navigate through the Port Arthur Historic Site at your own pace.
Look for QR codes to scan and access audio commentaries and additional information. The map below indicates where you will find QR codes.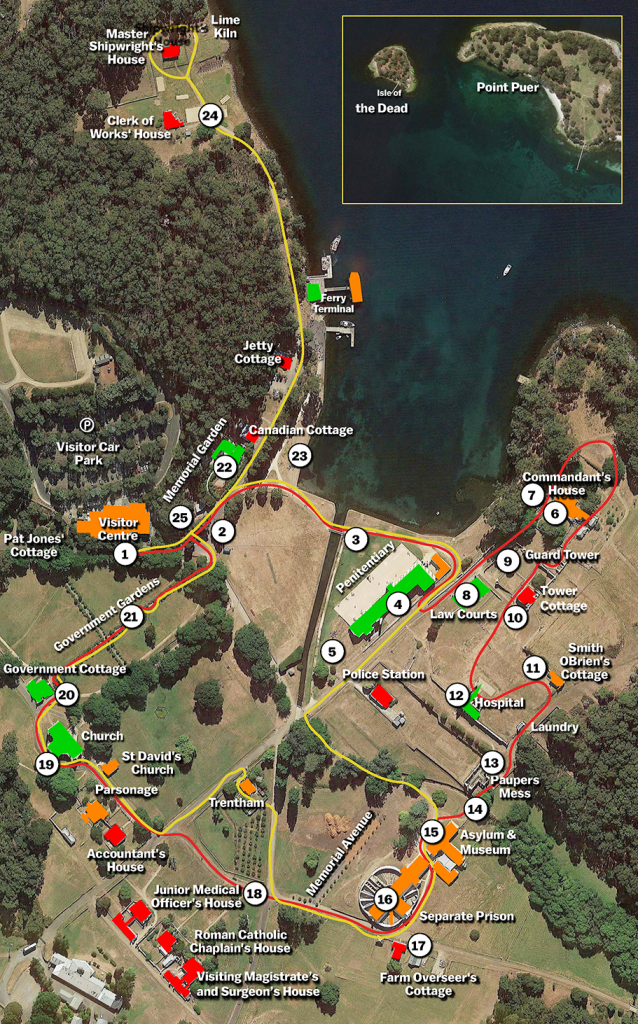 | | |
| --- | --- |
| | Introduction |
| | Overview |
| | Penitentiary |
| | Ablution Block & Exercise Yard |
| | Workshops |
| | Commandant's House |
| | Commandant's Garden |
| | Law Court |
| | Guard Tower |
| | Tower Cottage |
| | Smith O'Brien's Cottage |
| | The Hospital |
| | Pauper's Mess |
| | Settlement Creek |
| | Asylum |
| | Separate Prison |
| | Farm Overseer's Cottage |
| | Civil Officers' Row |
| | Church |
| | Government Cottage |
| | Fountain |
| | Memorial Garden |
| | Harbour View – Isle of the Dead – Point Puer |
| | Dockyards |
| | Farewell |